on
November 28th, 2017
at
11:51 am
You're here because there's a spark in your brain that bursts when you see the words "skinny" and "fat" sexed together as one. "Skinny-fat." But, really, what is skinny-fat syndrome? What does it mean to be skinny-fat?
I could get specific, citing my own feelings: I had cheerio sized wrists, chunky love handles, string bean arms, a sunken upper chest, and, uhhh, oh, yeah, them there moob thingies.
(By the way, I still have cheerio wrists. I can wrap my hand around my wrist and touch pinky finger to thumb. I also like to take pictures of myself during awkward hair phases, terrible tan lines included.)
I felt like a combination so unique that only Emeril Lagasse could have cooked up such a magnificent blend of lanky and muffin top.
But there's no need to continually gouge my ego with an ice pick in order to describe skinny-fat syndrome. Skinny-fat syndrome is a product of two things. And if you tame these two things, you win.
Skinny-fat syndrome is a byproduct of these two things
If you set aside all the superfluous shit — genetics, body type, somatotypes, waffles, gords — skinny-fat syndrome is simple. It's a tug-of-war between two physical entities: muscle mass and body fat.
If you don't want to be skinny-fat anymore, you need to do two things.
Lose fat Build muscle (in the right places)
Most skinny-fat dudes own up to needing to lose fat. But I know some of you are thinking, "I don't think I need to build muscle. I just need to be a little more toned and defined. I don't want to be a bodybuilder or anything."
If that's a thought ricocheting in your cranium, here's what you need to do: throw any idea of "muscle tone" or "muscle definition" you have into the toilet and flush.
Don't be afraid to let your ego join the ride, because you can't train for muscle tone or definition. I wrote about this before here.
Why skinny-fat dudes need to build muscle 
Perhaps you're not sold. Good. Because I'm selling. Pretend — relative to your current state, assuming no other changes — you suddenly have 5% body fat. What do you look like?
You might think you look like Brad Pitt in Fight Club. But you don't. You look more like Christian Bale in The Machinist.
Not bad if you want a Halloween costume that delivers shock value. But something tells me the whole I MIGHT DIE TOMORROW look look isn't exactly kitsch otherwise. (I just used the word "kitsch" in a sentence. You know I mean business, now.)
Skinny-fat Dudes estimating his muscularity (and fat)
Skinny-fat dudes tend to overestimate how much muscle mass they have. And, on the flip side, they underestimate how much fat they have. I see it all the time.
Skinny-Fat Dude weighs 180 pounds. Skinny-Fat Dude thinks that, at 160 pounds, he'll be ripped and jacked. He loses weight. Gets down to 160 pounds. Still has a little stomach pudge. Gets self-conscious. Doesn't want to lose more weight because he'll then weigh as much as a prepubescent boy.
To make matters worse, every family member tells him he looks ghastly enough to drop dead any second — a sentiment that is reinforced by Skinny-Fat Dude feeling as shapely as a dry towel on a clothes line.
Skinny-fat dudes afraid of losing weight
Skinny-Fat Dude feels like he'll turn into a pile of sawdust if he loses any more weight, so he concludes that he must have been losing muscle instead of fat. While that's possible, the odds are that Skinny-Fat Dude never had much muscle to begin with.
As the great Scotty Smalls once said, "I haven't had anything yet, so how can I have some more of nothing?"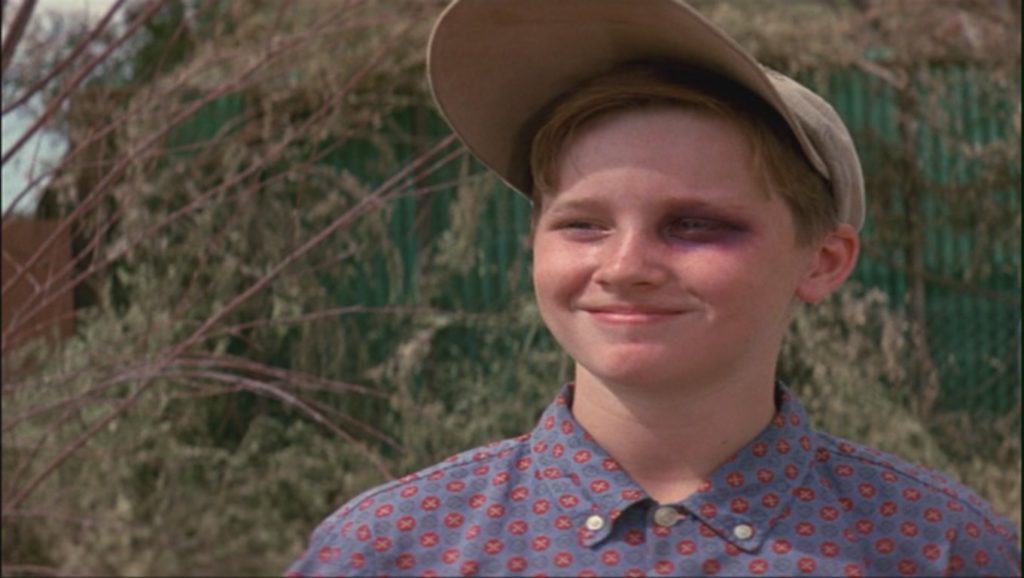 Skinny-Fat Dude is simply revealing the truth of his body, which is: a bunch of bones that were formerly covered in body fat. Now, with the body fat gone, he's just a bunch of bones.
His ego made him think he was more muscular at his previous weight, but he confused Taking up more space with Being more muscular. Or, even worse, he confused Weighing a certain amount with Looking good naked.
Building muscle in the right places
Alright. I'm done selling. Muscle is important. But I'll concede… slightly. Because I'm not talking about becoming a bodybuilder or anything. Ten to twenty pounds of muscle goes a long way, especially if it's built in the right places.
For instance, I look at a guy like Noah Kagan and think, Wow. Great transformation. You did good. But you fucked up, too. You should have done more pull-ups or something because you upper-body is still shaped like a pyramid.
But I'm no one to judge Mr. Kagan. Maybe he loves his '△' framed upper-body. Not everyone shares my penchant for an x-physique and its inherent '▽' framed upper-body.
But I'm getting ahead of myself. I'll write about this x-physique thing (and how to create an illusion with your physique) later. Don't wanna let the horse assfuck the cart, or something.
Back to the two things
We've ended up back where we started. I has to take the detour above to weed out those that are going to fail anyways don't jive with what I have to say.
Tug-of-war. Muscle and fat. If you're skinny-fat, then fat is winning the tug-of-war. No bueno. If you want to shift the power dynamic, you need to keep reading.
Coming soon…
This is the end of Part 1. Part 2 is in the works. If you want to know when it drops, signup for my weekly email column. 
→ Click here to signup
P.S.
My love for building muscle extends beyond aesthetics. It's also the reason (probably) I'm able to drink more craft beer than any person touting "fitness" probably should. But this'll unravel in time…
The post the 2 things (and only 2 things) a skinny-fat dude needs to do in order to build a better body… (NUMBER TWO WON'T GO DOWN EASYLLOLOLL) appeared first on Anthony Mychal.